About the club
Receive a monthly curated box as a Chocolate Club member and never run out of chocolate! 
The benefits of being a member are plentiful. You'll be the first to receive and try new products or limited editions before they launch, and each box will come with $50 worth of Ritual Chocolate, goodies, merch, collaborations, or pairings.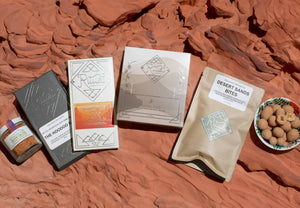 August Box
This box packs flavor and heat, and it's inspired by our summer season and Utah desert landscapes. Enjoy the thrill of the spice! The box includes Desert Sands Bites, a Desert Sands Bar, a Chili Beak Hoodoo bar, Cacao Nibs, and Mtn Town Olive Co's Cajun Spice.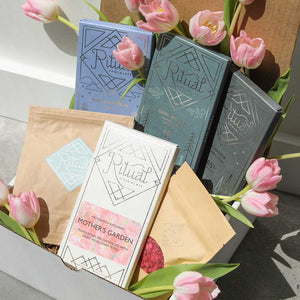 SUBSCRIBE TO OUR CHOCOLATE CLUB
With a new selection each month, the Chocolate Club box is a delightful surprise that is a great treat for yourself or fantastic as a gift!
SEE WHAT BOXES WE'VE DONE