We began with a love of chocolate
The story of Ritual Chocolate begins with a tiny 400-square-foot studio turned test kitchen in the Rocky Mountains of Colorado. Our space was filled to the brim with equipment and the aroma of cacao, and we were often lulled to sleep by the rhythm of chocolate grinders, surrounded by self-built equipment, like a cacao bean drum converted from a chicken rotisserie oven and our beautiful mess of PVC pipes that conjoined from every which way just to winnow cacao shells.
It's been a long moment since our first forays into the world of cacao, which came with no readily available manual and plenty of trial & error. We've left one set of mountains for another, and we now have a factory in Park City, Utah, where we have the space and capabilities to combine the best old world techniques with newer machinery. Our heart still beats for cacao, and we continue to learn and use what we've learned about this world in order to craft the highest quality and smoothest chocolate possible.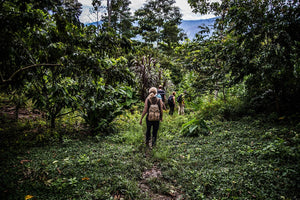 It's still about the love of chocolate
We believe that chocolate is more than an experience—it creates experiences.

A tasting experience. A simple sharing-a-moment experience. A gift-to-unfold experience. A moment-of-peace-from-a-long-day experience. A pair-with-wine-and-close-friend experience. The opportunities and moments for a self-inspired experience are endless.

We believe there is meaning to chocolate. It provides us with a ritual, one that brings us closer together through small, meaningful, and connective moments.

So we will always continue to value the little things and the little rituals that bring so much more meaning to our love of cacao and, we hope, yours.
Our chocolate making process
1. Roasting
Our bean to bar process starts with sourcing ultra high-quality cacao. We do a very light roast in order to retain as much of the natural flavor of our cacao.
2. Winnowing
The essential component of the cocoa bean, the nib, is encased in a brittle shell. Our winnowing machine lightly cracks each bean and uses airflow to separate the shell from the nibs.
3. Pre-grinding and mixing
We use a steel gristmill to grind our cocoa nibs into a chocolate paste. Then we add that chocolate paste, along with organic cane sugar, to our granite stone melangeurs.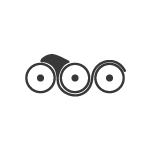 4. Roll Mill Refining
After pre-refining and mixing, we send our chocolate through our vintage three roll mill refiner. The roll mill is the best method for uniformly grinding cocoa and sugar particles down to 10-15 microns.
5. Longitudinal Conche
Every batch of chocolate is mixed and refined for 7 hours in our 1915 longitudinal conche. This process polishes the microscopic cocoa particles and develops the finished chocolate flavor through heat and aeration.
6. Tempering & Molding
Tempering is what gives chocolate its pleasant shine and snap. We temper the chocolate before we deposit it into molds, add inclusions if necessary, and then cool it.
7. Packaging
Each chocolate bar is placed inside the compostable sleeve and sealed for freshness. We stamp our packaging with the harvest year, batch number and best by date. When the package is sealed, the whole bean to bar process is finished!
Incredible, ethical, sustainable cacao
We are serious about how we source our cacao. We seek and work with farmers and co-operative farms with whom we can establish long-term partnerships. We believe in practices that support heirloom genetics and sustain the farming community, who must often navigate price changes, difficult harvests, and other inconsistent buyers. Every partner we work with is actively setting the bar for the highest standards when it comes to environmental consideration, flavor quality, economic sustainability, and social impact. 
We only want to work with origins that we feel good about and challenge old, destructive models because we believe in securing the future of cacao so it can be perpetually enjoyed by all.
Meet the founders
Ritual Chocolate was founded in 2010 by Anna Saaer and Robbie Stout.
Meet the team
RACHEL FROELICHCAFE MANAGER I am the cafe manager at Ritual. I'm from Bozeman, Montana. My educational background is in psychology and philosophy. I've worked at a few different cafes in ... more
Our journal
Find more things Ritual Chocolate here, from recipes and collaboration to featurettes and events!
Read more