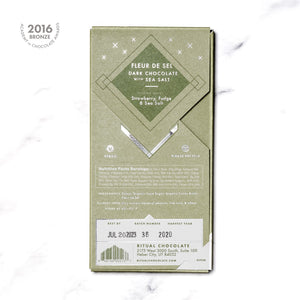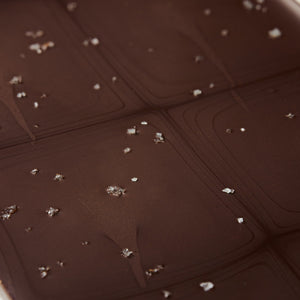 My absolute favorite!! This chocolate bar is my absolute favorite. I always receive my packages within a day or 2. Excellent customer service.
I am a very picky chocolate eater. I only eat dark chocolate that is sustainably produced. I am very familiar with most of the brands and options available. I'm not sure how I ended up with a Ritual Chocolate Fleur De Sel bar, but I'm so glad that I did--it is now my favorite!
I love this bar. The smooth dark chocolate and touch of salt is sublime!
My name is Lindsay and I am a choc·o·hol·ic. I was originally drawn to the packaging- which is so well done and I am now in love with their chocolate! It's clear the attention and quality that go into their Small batch craft chocolate. I placed a huge order to send as gifts and had many questions- the customer service is just as quality as the chocolate. I highly recommend the chocolate, the cafe and all people associated with this company!